Join us for a fun family walk on Chobham Common in aid of raising funds for a new clinic to be built for our leprosy patients in Zimbabwe. There will be fun things for the children to do along the route and a prize at the end.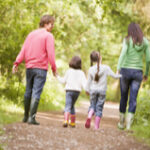 When:       Sunday 15th March 2020
Where:     Chobham Common
Meet at E&O Chinese Restaurant Rear Carpark GU24 8QX
Cost:          £20 p/family
Timings:   Registration 1.30pm
                     Walk to begin 2pm (will last for approximately 1 hour)
Please ensure you are wearing suitable clothing and footwear.
We look forward to seeing you then.